In order to ensure that castings, valves, pumps, hoses and other components have been manufactured free of leaks, they are tested in non-destructive leakage tests. Oxygen, air, nitrogen or sulfur hexafluoride (SF6) can be used as the test medium.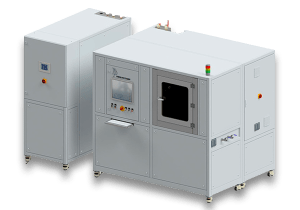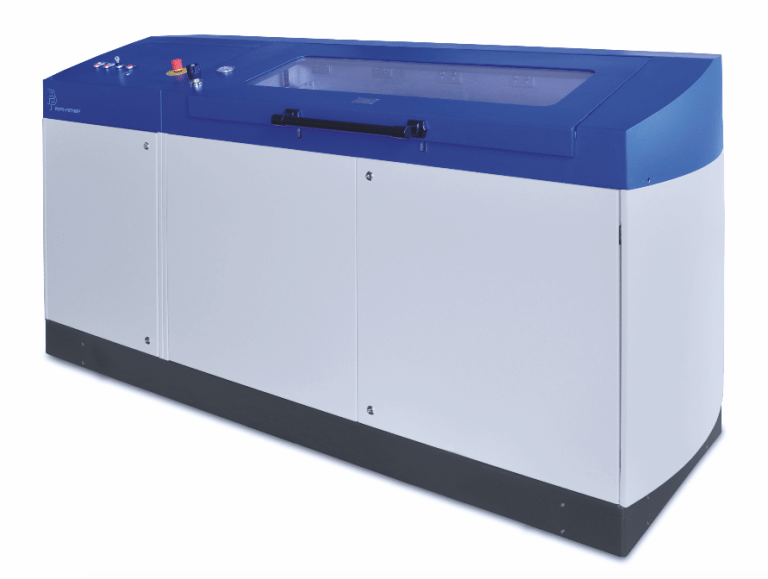 With the Poppe + Potthoff universal leak testers, various components and assemblies can be tested for tightness. Depending on the test requirement, this system is designed with a vacuum unit, low-pressure or high-pressure module for leakage and leakage testing.
The test pressure is generated using a pressure pump, a fine-control method, and a pneumatic or hydraulic pressure convertor. On the PC, All measurement data is recorded, visualized and documented in the test-stand software. Various test programs can be managed and freely programmed.
The low-pressure systems from Poppe + Potthoff Maschinenbau are specially developed for low-pressure, vacuum, air, or nitrogen tests.
Performance data:
These test systems enable the combination of a wide range of testing processes in a single device such as:
Pressure booster for additional supply
Temperature-controlled head-cooling
Easy access to pressure booster
With this test stand, tightness tests can be carried out on rails: the pressure is generated by means of a pressure convertor. SF6 is contained in the high-pressure medium and the smallest leakage is determined in the vacuum chamber by means of a suitable laser sensor.
The clamping device is located in the test chamber. It is adjustable and can therefore be used for almost every type of rail. Adaptation of the rails is carried out by means of high-pressure hoses and couplings by hand. The clamping and testing are carried out automatically.
The control is controlled by a Siemens PLC. A touch panel is used as input and display unit. It can also be operated via a keyboard. All relevant measurement results are visualized.
Performance data:
Test pressure up to 2,700 bar
Pressure holding time variable
Leak rate measurement
Various test points configurable
Automatic clamping of the components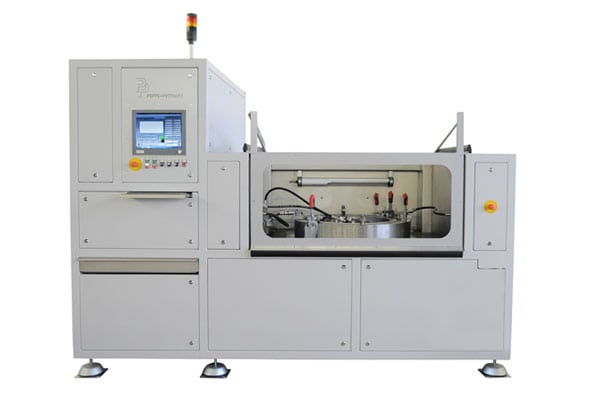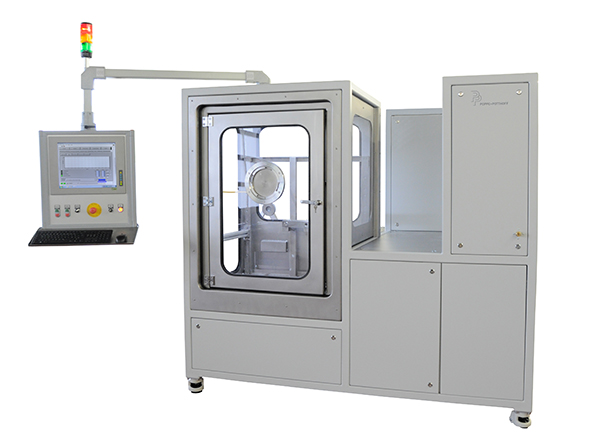 With the Poppe + Potthoff leak test systems, automotive components, Valves, cast parts and many other components and assemblies can be tested for leak-tightness. Depending on the test requirement, this system is designed with a vacuum unit, low-pressure or high-pressure module for leakage and leakage testing.
The system allows pressure tests on a wide range of components up to a max. Pressure of 1,000 bar. The respective pressure points are approached with a pressure convertor and held for the programmed time. The system also allows impulse pressure to be applied to the test specimen. The tests can be performed as trapezoidal as well as sinusoidal curves.
Performance data:
Pressure generation: 10 to 1.000 bar, by means of a pressure convertor
Fine control: 0 to 50 bar
Pressure change test up to 1,000 bar
individual parameter settings
Data visualization using LabView
Leak Test Bench for Plastic Components
With the pressure pulsation test stand, pressure changes can be realized in the overpressure-overpressure, overpressure-vacuum, and vacuum-vacuum ranges
The pressure swing hysteresis is variably adjustable and can take place under a wide range of climatic conditions. Test temperatures of -72 ° C to + 180 ° C and a controllable humidity of up to 98% can be called up in the climate-control cabinet, which also serves as a test chamber. Three test connections are located on each side in the test chamber and can be shut off individually via separate valves. An automated leak test can detect leakage at every individual test piece every X cycles and exclude this from leakage from the test circuit.
Construction:
The central point of the system is the centrally arranged climate control cabinet. The overpressure components, consisting of an adsorption dryer with compressed air storage tank and two overpressure storage tanks for the test print generation, are located in the left part of the system.
The vacuum components are installed in the right part of the plant. Vacuum pump, vacuum reservoir and two vacuum tanks. Also on the right is the operation of the system with a 19″ touchscreen, alternatively with keyboard and mouse.
Key Features:
High dynamics
Test pressure range -0.8 to +3.5 bar
Fully air-conditioned test chamber
Test temperatures: -72 ° C to + 180 ° C
Humidity adjustable up to 98%