Medical Equipment Pressure Testing
Medical Equipment
- Pressure Testing​
Medical Equipment Pressure Testing Solutions
Medical testing systems by Poppe + Potthoff Maschinenbau put all sorts of components in the medical device manufacturing industry to the test while ensuring a hygienic design. Thorough and exact tests ensure quality during R&D, but also offer an ideal end of line test to make sure components meet every necessary standard. All sorts of pressure tests are required for components in medical devices. Poppe + Potthoff has specialized to provide state of the art leak tests, life cycle tests and more to help this valuable industry strive. We offer a quick turn around to help manufacturers during the current pandemic (Covid-19) to meet global needs for important equipment, such as ventilators.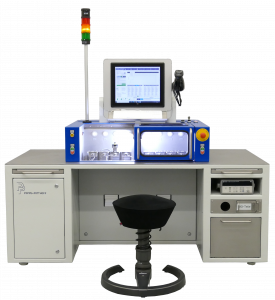 High Precision Sensor Leak Test with Hygienic Design
With the dual chamber PPM leak test stand, Poppe + Potthoff Maschinenbau offers a powerful system for testing sensors in medical device industry. The test stand can be implemented in R&D processes, but also during production as an end of line test. With pressures of up to 50 bars this equipment offers a large spectrum of testing opportunities in the medical area. Some Global Test Standards include:
ISO 14644
ASTM G122-96
ASTM D6361
SAE AMS 0302
Test Benches Equipped with Programable Pressure Curves
The PPM leak test stand is able to be programed to the customers requirement. The powerful in house built software enables exact design of pressure curves, such as holding times and exact pressure increase over time. It is an ideal solution for any sorts of plastic components. This exemplarily displayed test bench can utilize air or nitrogen as a test medium. Please get in touch about any other test mediums.
In addition the PPM test benches can perform tests of multiple test units at a time. Depending on volume and size of the test part a large range of products can be tested to ensure timely tests during production. 
The system is able to save various tests and is easy to manage.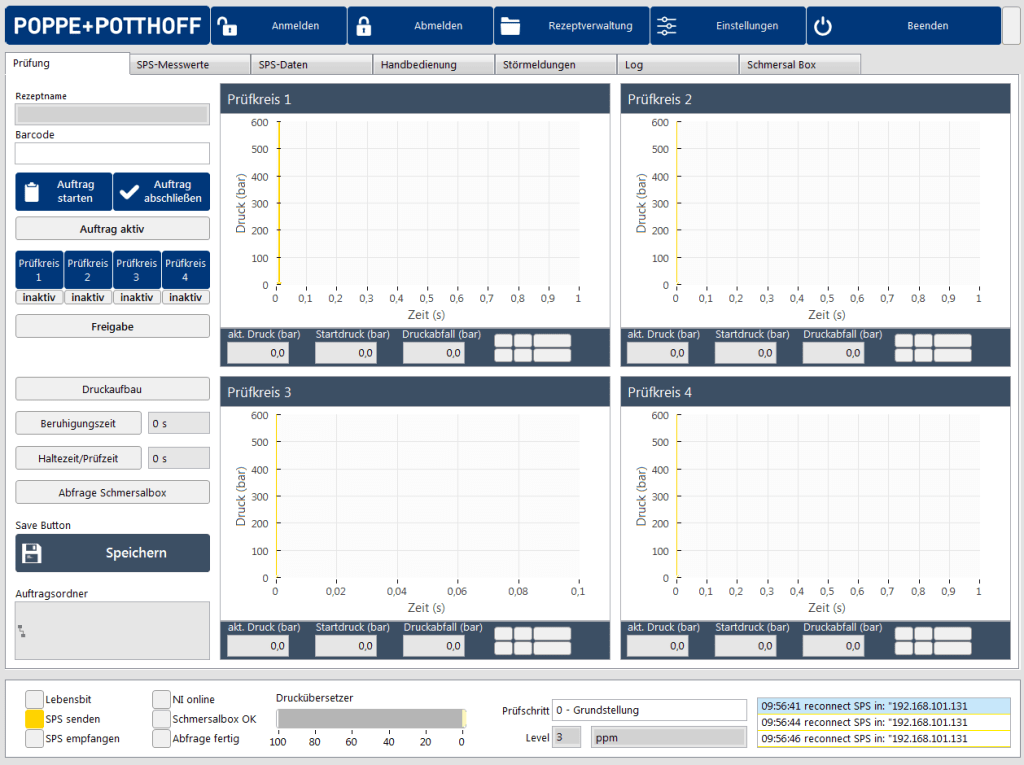 Pressure Test Stand for Ventilators, Sensors, Valves – Dual Chamber for Testing and Mouting